News
Official FoM 14.0 Counter-Strike: Source compo http://www.fom.be/contents/view/css-rulebook-13-1 UPPER AT vs mCon : server 1 --- 18h00 live 18h15 forfait. BO3 Mesmerize vs disxi/civex :server 2 --- 18h50 live 19h05 forfait ( can change ) BO3 Team visualize vs Badgers/Griffinstfo : server 3 18h50 live 19h05 forfait ( can change ) BO3 aces vs in7 : server 4 18h00 live 18h15 forfait. BO3 Lower Project vs hazardus : server 5 --- 18h00 live 18h15 forfait BO1 Soldaat vs disxi/civex : server 6 --- 19h00 live 19h15 forfait BO1 Vibes vs badgers/griffens : server 7 --- 19h00 live 19h15 forfait BO1 Eenvoudig vs YT : server 8 --- 18h00 live 18h15 forfait BO1
link: https://docs.google.com/a/fom.be/spreadsheet/ccc?key=0AlRLBxI6K14RdHZTMENKWU9RZ3B0ckhpODI3cklOemc#gid=0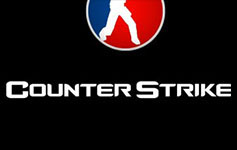 Dear Gamers The Timeschedule for Counterstrike Source and Counterstrike Global Offensive (Poules) can be found on the next link : Excel time For Cs GO we ...
Naast Counter-Strike Global Offensive organiseren we ook opnieuw een Counter-Strike Source competitie! Deze competitie ontvangt een prijzenpot van maar liefst €1750 ...
Upper AT vs mCon : server 1 --- 18h00 live 18h15 forfait. BO3 Mesmerize vs disxi/civex :server 2 --- 18h50 live 19h05 forfait ( can change ) BO3 Team visualize vs ...