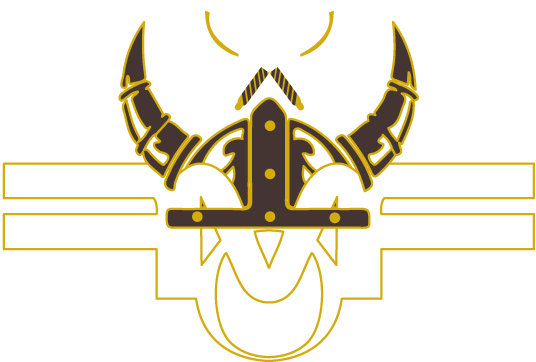 Frag-o-Matic
19.0 VIKINGS
Date
24/02 - 26/02
Participants
1000/1000
Catering
Frag-o-Matic provides our participants and visitors a full catering, from sandwiches to some warm snacks. Our list of beverages is also quite impressive.
Like previous editions, you can order the following drinks at our bar "Den Ownage":
Drinks

Coca-Cola (3)
Coca-Cola Zero (3)
Ice Tea (3)
Looza – Orange Juice (3)
Fanta (3)
Gini (3)

Mineral water

Spa plat (2) (non-sparkling water)
Spa bruis (2) (sparkling water)

Alcoholic drinks

Not served to minus 16-year old gamers

Jupiler (3) beer / lager
Duvel (5) blond colored 8.5%
Crate of Jupiler 24x25cl (50)
Our food menu contains the following:
Warm snacks

French Fries + sauce (5)
French Fries with Belgian stew (10)
Currydog (5)
Bicky Burger (7)
Bicky Cheese (8)
Hamburger (7)
Cheeseburger (8)
Mexicano (4)
Mexicano baguette (7)
Curry sausage (3)
Boulette (4)
Royco soup (4)
Aiki noodles (Only at night 03-09u) (5)
Croque monsieur ham & cheese (5)
Panini ham & cheese (8)

Pizza

Pizza Speciale (14)
Pizza Hawai (14)
Pizza Mozarella (14)

Half Baguettes

Half baguette with cheese / ham (5)
Half baguette with cheese+ham (6)
Half baguette with cheese / ham with veggies (6)
Half baguette with cheese+ham and veggies (also known as "smos baguette") (7)

Salad

Breakfast

Chocolate pastry (3)
Croissant (3)
Donut (3)

Please note that between 3AM and 9AM only croque monsieurs, aiki noodles and paninis will be available!
Catering-ticket system
To avoid long waiting lines at the catering checkout, Frag-o-Matic works with a catering-ticket system. On the event you can buy catering-tickets for 10 EUR which contain 18 squares.
It is allowed to bring your own food & drinks for personal use. Please do not bring prepared foods from external catering services to FoM. At the bar there is a microwave which you can use for free to warm up foods that you bring with you.
Personal use means that you can bring max. 15 cans/bottles from the same liquid with you. Full cradles of beer, full packages of energy drink are not allowed because we think that it will not only be for your personal use.