Friday 15/12/2017 at 20:00, the ticket sale of our famous VIP and Early Bird tickets will start!
Previous editions, our VIP tickets were sold out in only a few minutes after the opening of the ticket sale. So if you want to attend FoM 20.0 as a VIP, don't hesitate too long to get your ticket! We provide a total of 28 VIP Tickets.
Check out the Ticket Sale page for the latest updates on terms and conditions of the FoM tickets! There is a slight increase in ticket price compared to last edition.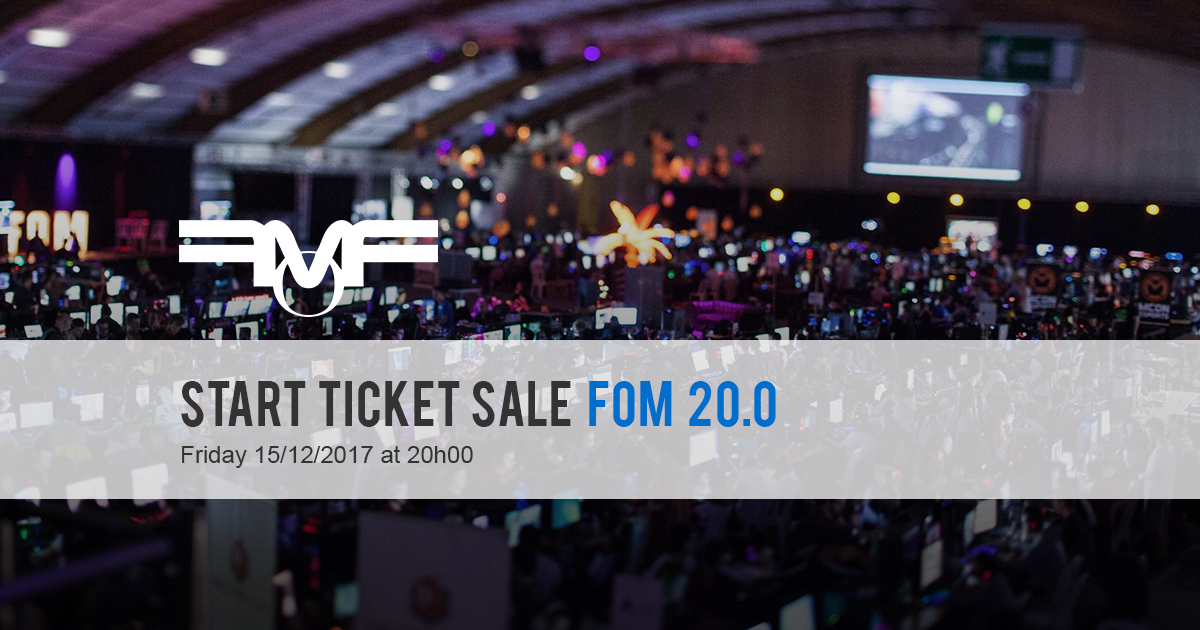 As you may have already noticed, we had to increase the ticket prices. As a non-profit organisation with a lot of volunteers, we do a lot of effort to keep the price as low as possible and we will continue to do that! Because of the increasing prices of our suppliers during the past years, unfortunately, we are forced to do this.