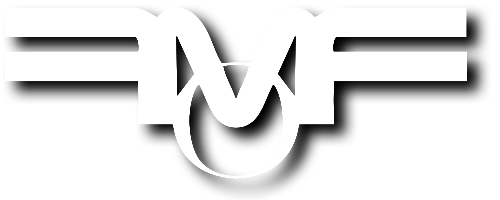 Frag-o-Matic
24.1
summer
EDITION
Date
01/09 - 03/09
Participants
388/1000
What to bring and what not?
What do you have to bring with you?
1 PC or laptop with 1 monitor max. 27 inch (+ keyboard & mouse), VIPs can bring multiple monitors. The 27 inch is only a directive, If it fits on your table and your neighbors are not complaining, then you can bring a bigger one.
Headphones (speakers are not allowed!)
Power cables & plugs for your equipment. You can buy a power strip at the helpdesk. until stock is depleted.
UTP (network) cable (cat. 5 or better) (length: 15m or longer) You can buy an UTP cable at the helpdesk. until stock is depleted.
Could be useful: drivers & installation CD's (if something goes wrong with your PC)
Download and update your games before you arrive at the event!
FoM entrance ticket printed out and your identity card or driver's license (or some kind of photo-ID) if possible for the check-in at the event
Sleeping bag & air mattress if you don't want to book a hotel room (there's a special room at the event where you can sleep, please do not sleep between the rows or under your table, this blocks the passage ways)
Towel, soap, toothpaste, deodorant, make-up... & some fresh clothes, etc.

What else can you bring?
Your own ergonomic chair (there's a chair provided by FoM for every participant).
A limited amount of food & drinks for your own use (cold drinks and hot snacks are also available at FoM).

What IS NOT allowed?
Speakers are not allowed! Other loud equipment is also not allowed!
Tents are not allowed!
A 2-person air mattress for only 1 person is not allowed!
Prepared food (fries, pizza, ...) which does not come from the FoM catering is not allowed inside the hall!
It is not allowed to enter with more than 15 cans and/or 15 bottles of drinks!
Smoking and Vaping is forbidden inside the hall!
Downloading or sharing illegal files on the network (or ''software piracy'') is against the law in Belgium!
Playing/showing pornographic material on your monitor/display is not allowed!
Heavy electric equipment: coffee machine, fridge, microwave, water heater ... are not allowed! (mail info@fom.be in case of doubt). There is a microwave free for public use at the bar.
Everything else that is not allowed according to the rules and you also have to follow the instructions of the FoM crew at the event.

Additional Information
Turn off Public File sharing! No one needs to be browsing your files and pictures
Turn off your torrents!
At the Oktoberhallen or Wieze is no ATM Machine click the link for the closest ATM Machine's
https://atm.cybo.com/BE/wieze/atm's/